we had some warm days here in Sweden
and I have two more days to work before
I go on Summer Holiday!!!!
This months challenge over at
Summer Fun

or

At the beach
I´m for sure going to spend a few days
at the beach this summer if the weather stay like this...
You can make anything you like as long as you project fits the them.
Sparkles Monthly Challenges is a multi craft blog.
For this month our fabulous sponsor is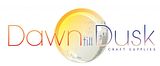 With a voucher for £10 to spend online
I made a layout about one and only time I went swimming last year...
I think this paper is one of my favorite designs. It´s from Fancy Pants. Love the warm yellow and orange colours. I ripped the paper in two spots and added some green fun papers that made me think about bubbles. The green paper is from my scrap stash. Also added some fun stickers like the tab, circles and photo corners.
I don´t usually cut in my photos but I thought this circle shaped photo fitted the rest of the design so well. Also I think it make you have a second look.
Now I hope you pop over to
Sparkle Monthly Challenges
my team mates have made some fantastic summer creations...
I would like to enter this layout into following challenges: