You can find a new challenge over at
SPARKLES MONTHLY CHALLENGE BLOG
this time our theme is picked by our lovely and talented Shaz
perfect for our 4th annivesary !!!
For this month our fabulous sponsor is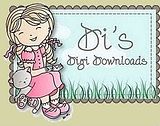 with a voucher for $12
I made a gift box for some candy. I used a lot of different products from a shop called En Liten Butik. I like the vintege look of this, what do you think?
Some close up pictures.
I would like to enter this gift box into following challenges: